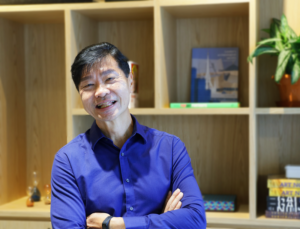 Our world today is volatile, uncertain, complex and ambiguous. The outbreak of COVID-19 has caused anxiety and stress for many. This is understandable as business operations and social life are disrupted. Many fear for their safety and the possibility of losing their jobs. Everything seems to be getting worse since the onset of the global pandemic.
However, when we let fear, anxiety, worry and stress rule over our minds, we are more likely to act impulsively or foolishly. Doing so is not going to improve the situation we are in, let alone solve the problem we are facing.
We have seen it on the news; people stockpiling large quantities of canned food, instant noodles (mainly unhealthy food), vegetables and fruits (perishable food that is best consumed while it is still fresh), and toilet rolls for reasons beyond comprehension.
Yet it boggles my mind how most of these people do not take their health seriously to begin with; they continue sleeping late, not resting enough, overworking, not exercising and eating tasty but unhealthy food as their lifestyle.
As a result, with a weaker immune system, the danger of getting infected increases. Other health complications may also arise due to obesity and heart issues in the long run. The road may be mired with problems beyond Covid-19.
It also pains me to see a sizeable number of people being deceived online. Scammed of their money without receiving the masks that they have ordered.
While many of us can easily cite the cause of the outbreak and play the blame game, how many of us are willing to take a step forward? How many of us are willing to respond and say 'okay, this pandemic is not getting better, how am I going to play my part and contribute in this time of panic?'
The Covid-19 outbreak therefore serves as a litmus test of psychological resilience, preparedness and readiness in managing and overcoming the outbreak, from the personal to the international level. Yet, without every individual and company doing their part, nations cannot sail through the storm. The whole global economy will continue to plunge.
Mind-set management becomes a critical part to stay above the situation for maintaining good response and ultimately, good health. That means we still have a choice to stay positive and purposeful, in our actions and responses. Do we stop and find a solution? In our daily living, do we follow adequate hygiene practices? Do we keep a good sense of humour and see solutions in challenging situations?
In the midst of panic and anxiety, I am heartened to see extraordinary moments of kindness displayed by ordinary people. My respect goes out to the medical heroes at the frontlines. Several companies have also adapted quickly to make remote work possible, leveraging on the power of digital spaces as part of their business continuity.
SQI Research has and will be following suit in similar ways. Leveraging on IT and the power of digital media, we are ensuring that our services do not come to a standstill because of the pandemic. We also want encourage all our clients and partners to hold strong and explore new solutions as we ride out this stormy season together.
Physically, we should observe a healthy lifestyle with a balanced diet. Early and adequate sleep, coupled with regular and effective exercise help build a strong immunity to protect us from any infection.
Internally, it is our psychological resilience, readiness, preparedness and civic-mindedness that are key to a growth mind-set, both at a national and international level. This comes first, before any higher level of effectiveness and innovation.Our response in challenges, crisis and adversities determines how well we can effectively put them under our feet to sail through the storm.
Further yet, they go beyond acquiring just another set of vocational skills, theoretical knowledge about teamwork, soft skills, related exposure and experience.
Let us stand strong and together in our mind-set and heart-set. We can emerge victorious from the COVID-19 outbreak together!
SQI Research CEO and Head Coach,
Dr. Frederick Cheng