Today, personality testing is a US$500 million (S$690 million) industry (The New York Times, 2019). In recent years, it has grown at an estimated 10% annually and appeals to MNCs and startups alike.
Dating back to World War 1, personality and psychological testing began when mental problems were rampant due to the toll war had taken on mankind. It birthed a need to examine people's behaviours and assess different motivations behind them. Over time, the US military used personality tests as a way to identify the right individuals who were psychologically fit for various vocations.
As personality tests evolved and became more proliferated, it found its way into everyday work life. Mostly taking the form of convenient fuss-free questionnaires, these tests generate results of your personality type almost instantly. Some would even go so far as to suggest job positions that will suit your personality type.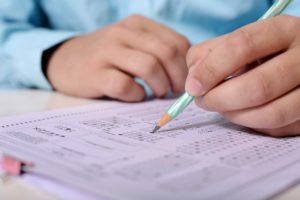 This has greatly revolutionised how individuals explore their career options with a more comprehensive insight of their mental state.
With the abundance of such resources, organisations begin using these tests for a variety of human resource (HR) functions. Primarily for hiring purposes, personality tests are given to solve the great problem of job, training and culture misfit. In fact, this can cost companies up to 13.5 times of an employee's monthly salary. This is in addition to the frustrations and misunderstanding caused to the existing workforce, high performing key employees, vendors, organisational partners and key customers.
Personality tests work by having a candidate answer a set of questions. Then through its algorithms, it transforms their answers into measurable aspects of personality traits. Complementing other assessment devices, such as interviews, gives a more wholistic psychological of a potential hire. One such value-add is when hiring managers are not too sure about a potential candidate during an interview, that is when personality testing can help them make a decision. For the benefit of less communicative candidates, these tests can also provide deeper insights that may otherwise not have come to light during interviews.
Yet despite the widespread adoption of personality tests, drawbacks have risen as well, sometimes with legal ramifications. When people begin to rely heavily on popular, user-friendly tests for their work, they will often run into confusion and constant misfit. The outcome can be detrimental if one does not question a test's scientific validity.
It is therefore important for us to be cautious as several tests may provide misleading interpretations by correlating certain scores with certain outcomes.
For instance, there have been studies showing how extroversion is correlated with higher sales for sales jobs. The problem comes when people take this information literally. As a result, there have been cases of people whose careers were directly affected by the personality test results. In other cases, workers were assigned to less desirable projects or denied leadership opportunities because of their personality types.
For those mapping out their careers, this can be very disconcerting. Indeed, it is unfortunate that such tests are logically-presuming, making pre-mature conclusions about people. However, it would be a shame to generalise these challenges to all personality test instruments. Personality tests can and should still serve the purpose they were designed for, that is to identify a synergistic job-fit based on one's uniqueness. The question lies in how we can identify the right one.
Find out more on the criteria to identify a robust and representative personality profiling tool that brings the best out of you.   
References:
The New York Times. (2019). Personality tests are the astrology of the office. Retrieved from Today Online: https://www.todayonline.com/world/personality-tests-are-astrology-office